Innovative Solutions – Ductile and Chrome White Iron Castings
---
Established in 1935, Penticton Foundry, located in Penticton, British Columbia creates, among other things, ductile iron castings and high chrome white iron castings of exceptional quality and durability for clients across North America. With its commitment to innovation and design, Penticton Foundry's highly skilled workforce can deliver custom work and specialty design on time and on budget.
We offer a full-service foundry, thus ensuring product consistency. Whether it's complete, on-site CAD design, pattern making facilities, quality controlled alloy composition or precision chrome white iron castings, we know that our customers value our excellent service and dedication to making their product better. Our established, long-term relationships with our clients have transformed us from a local to international provider of castings and services.
We offer several competitive advantages that result in specific benefits for our customers.  Contact Us and get started with one of our experienced sales consultants today.
---
News
on
December 3, 2019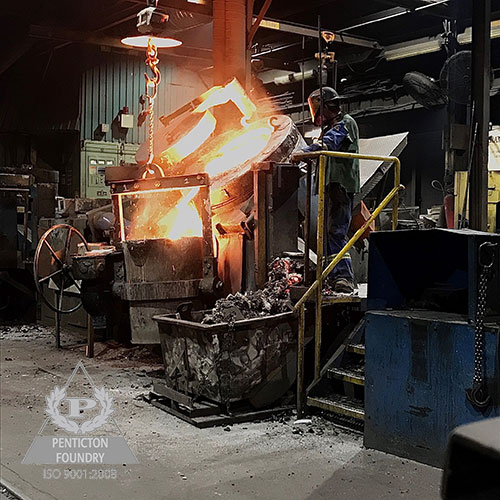 One key benefit of iron production is that a foundry can melt down and reuse metal. Not only does this offer sustainability benefits, but significant cost savings.
on
October 21, 2019
This ASTM A536 data sheet focuses on low temperature, impact resistant ductile iron. It includes microstructure, mechanical property and application notes.
on
August 7, 2019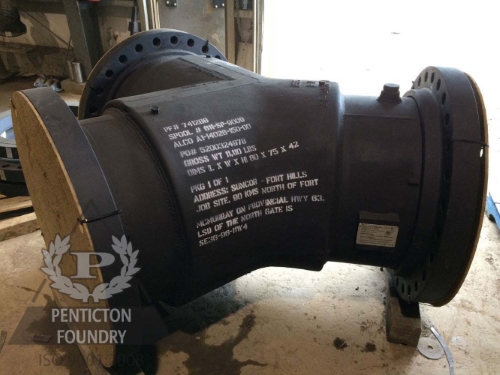 Wye laterals are used in a wide range of industries including the oil sands, mining, chemical processing, and waste management to transport liquids and slurries. Due to their caustic and/or abrasive composition, these materials can create substantial wear on parts, necessitating frequent replacement. The costs of replacement in both materials and downtime can be high.
---