Over the years our customers have asked us to help them save time and money through innovation that addresses their wear problems. Chrome white iron, ASTM A532, with its superior abrasion resistance, has been a difference maker in industries such as mining, fracking and the Oil Sands. By working in partnership with our customers, including original equipment manufacturers, we've experienced successes that have made us proud. This page is our opportunity to share some of them with you.
---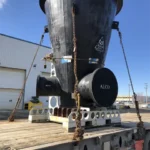 In 2016 Penticton Foundry designed and installed a chrome white iron liner package in the lower sump of a SepCell. It outlasted the original chromium carbide overlay by 5 years.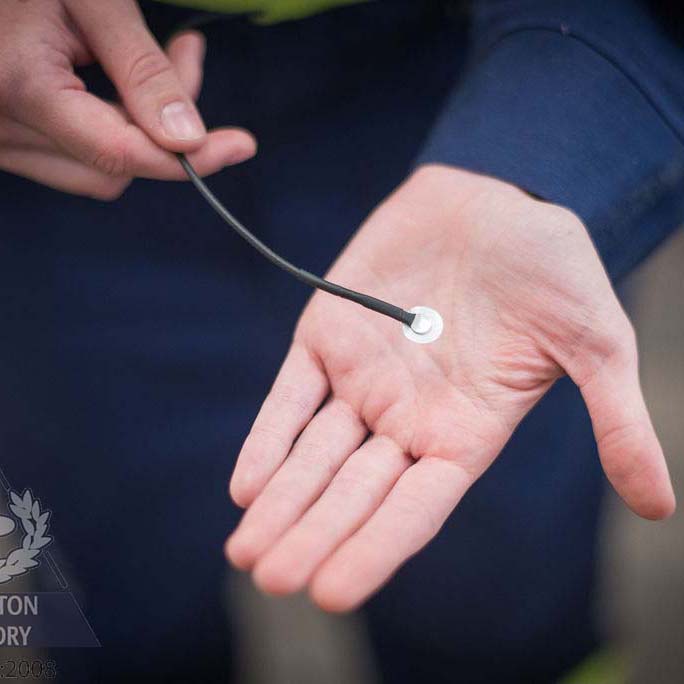 Penticton Foundry, in partnership with the National Research Council, is producing an innovative, new wear sensor technology that allows customers to measure wall thickness in real time.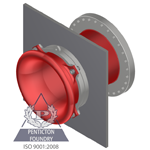 Chrome White Iron Outlasts Rubber 7 Times
A copper mine in Princeton, British Columbia had issues with the wear life of their rubber-lined discharge nozzle. Penticton Foundry's solution of a chrome white iron liner and steel pressure boundary jacket has increased wear life 7 x to date.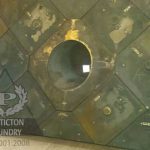 Success with ASTM A532 in the Oil Sands
An Oil Sands' customer approached Penticton Foundry with a wear problem related to
their use of AR400 plate in a blending vessel. We created a 2 inch thick chrome white
iron liner and had exceptional results.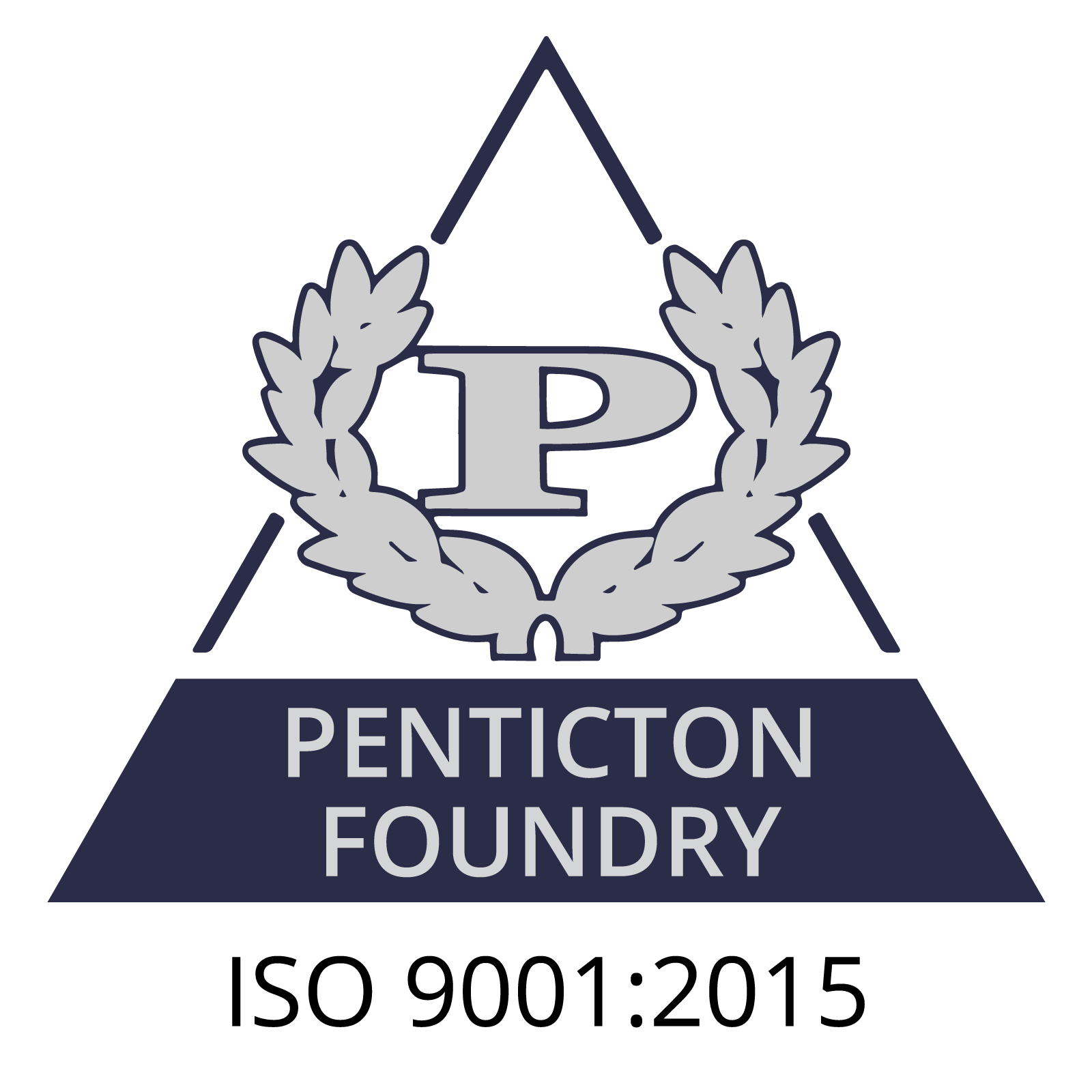 A manufacturer's delivery/supply chain issues resulted in both logistical and cost
challenges. Penticton Foundry's solution reduced lead time by 75% and resulted in
significant cost savings.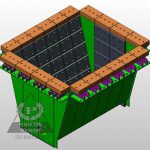 Chrome White Iron Apron Feed Liner
A mine approached Penticton Foundry to replace an AR plate apron feed chute liner insert. With high costs, and danger associated with the change out process, the mine needed something that increased wear life. Penticton Foundry's solution, comprised of steel and chrome white iron, successfully addressed the mine's concerns.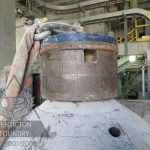 High Chrome White Iron Nut Sleeve Outlasts Alloy Steel 6 Times
The largest copper mine in Canada needed to replace an alloy steel secondary crusher nut sleeve due to wear concerns and subsequent change out costs. Our chrome white iron, ASTM A532 solution, extended wear life by 6 times.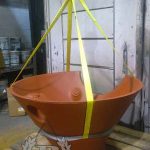 Chrome White Iron Casting Outlasts CCO 20 Times
Penticton Foundry created a high chrome white iron casting for a primary separation cell lower sump cone. It resulted in significant wear improvement compared to the original CCO (chromium carbide overlay) casting.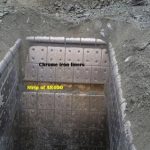 Chrome White Iron vs AR400 Plate
A mine in British Columbia, Canada witnessed a dramatic visual testimony as to the superior wear performance of chrome white iron versus AR400. The images in this success story say it all.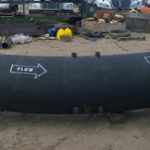 Chrome White Iron Elbow Spool Saves Company Millions
Penticton Foundry created a high chrome white iron liner to solve a multinational oil and gas company's issue with their 90° chromium carbide overlay (CCO) spool. The extended run time that the chrome white iron solution offered, saved the company millions.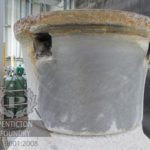 Chrome White Iron Secondary Crusher Lock Nut Sleeve
A mine had issues with a steel lock nut which had accelerated wear problems. The natural solution, chrome white iron, isn't weldable. Read about how Penticton Foundry's engineers and design team came together to solve the mine's problem.
Read: For more information on why chrome white iron isn't weldable and what to do about it, read this.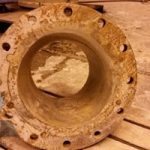 High Chrome White Iron Manifold Discharge Spool
When a mine changed the opening of their discharge screen on their SAG mills they didn't anticipate how much this would accelerate wear on their rubber lined spools (piping). Penticton Foundry, through the use of a custom designed, chrome white iron casting, solved the problem and created a fourfold increase in wear life.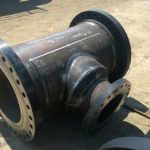 Chrome White Iron Drain Spool Liner Increases Wear Life 5 Times
A company in the Oil Sands was experiencing accelerated wear with their CCO piping. Penticton Foundry's casting, comprised of ASTM A532, chrome white iron, not only fully complied with piping process code ASME B31.3, but increased wear life by 5 times.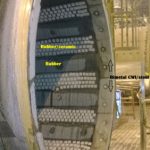 Chrome White Iron and Steel Bi-Metallic Trunnion Discharge Liner
A chrome white iron and steel bi-metallic trunnion discharge liner, created by Penticton Foundry, solved a customer's wear problem.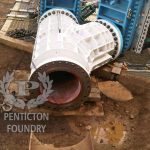 Bi-Metallic Wye and Lateral Hydrotransport Spool Update
A bi-metallic wye and lateral hydrotransport solution exceeded expectations for an Oil Sands' client. Penticton Foundry's solution decreased maintenance costs and increased production time.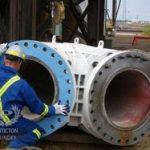 Bi-Metallic Piping Replaces CCO 28″ Wye and Lateral Piping Assemblies
A major Oil Sands' facility replaced CCO (chromium carbide overlay) 28″ wye and lateral piping assemblies with bi-metallic piping from Penticton Foundry. The solution was a solid, high chrome white iron casting with a steel pressure boundary shell.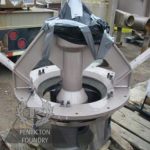 Cast Hydraulic Fracking (Fracturing) Components Cost Less, Last Up to 6 Times Longer
A hydraulic fracturing customer trialed an ASTM A532, chrome white iron cast impeller. The results exceeded expectations when compared to the wear life of the prior steel impellers.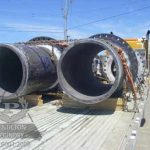 Chrome Iron Pump Box Spool Liner Inserts Solve Hydrotransport Wear Problem
A reusable spool, with a chrome white iron liner, solved an Oil Sands' customer's hydrotransport line challenge.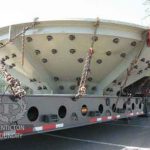 A Fort McMurray Oil Sands' customer, with stringent quality requirements, approached Penticton Foundry to design new wear liners for their cyclofeeder liner.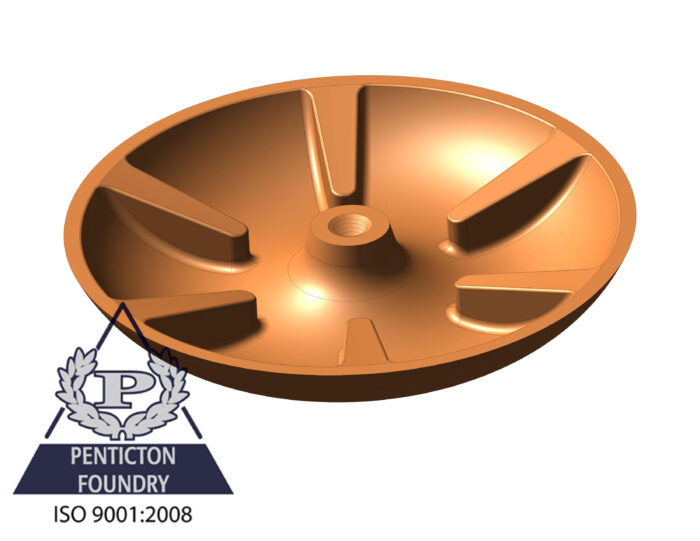 Penticton Foundry used a Pliant 25, high chrome white iron alloy, to improve the wear life of an oil service customer's sand slingers.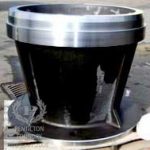 When no other foundries could help a Canadian mine, Penticton Foundry rose to the occasion.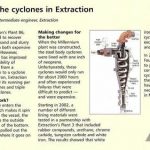 White Iron Cyclone Used in Oil Sands
Success stories like this one are why we do what we do. A switch from neoprene lined cyclones to chrome white iron cyclones produced an astounding result.