on

July 12, 2022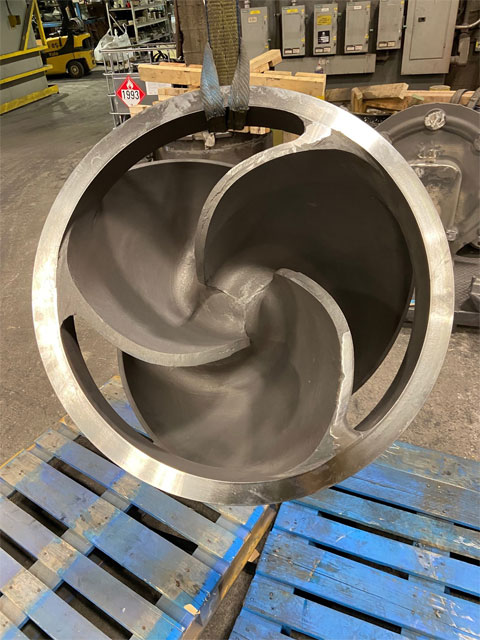 What is Re-shoring?
Re-shoring happens when casting users buy products from North America that were once manufactured in Europe, Asia, and other areas considered "offshore." The trend for several years was to buy castings from low cost, offshore manufacturers and import them for use in North America. These castings may have been used directly in construction or manufacturing, or may have been processed further to become part of machinery or equipment.
In the past, the importer may have saved money, but in today's market, the total cost of ownership is often higher when using an offshore supplier. Total cost of ownership takes all variables into account, including risk, which has become a more important factor recently.
Supply Chain Crisis
The supply chain crises that happened in late 2021 and into 2022 brought re-shoring into the forefront for many casting buyers. In some instances, buyers were unable to source castings, or were unable to have them shipped to North America.
Benefits of Re-shoring
A good strategy when considering re-shoring will involve examining the following benefits:
Increased response time
Reduced lead time
Improved quality
Improved repeatability
Less inventory to carry
Lower freight costs
Note: There are factors that are less tangible, but still affect the total cost of ownership. A key consideration is that in North America, non-disclosure-agreements are enforceable, and your intellectual property is much safer. Consider too, that the North American company you work with has strict environmental and safety protocols that must be adhered to.
Steps for a Smooth Transition
Decide if you can buy new tooling (patterns /coreboxes).

Transferring the tooling from the offshore foundry is always an option, but often the shipping costs and the delays will cost more than new tooling
Often, a foundry can make higher quality parts when they've been able to help in the design and manufacture of the tooling

Share previous quality concerns/non-conformances with the new foundry. This will greatly increase the chance that any existing problems can be eliminated during the first round of production.
If your company has unique specifications, share these at the quotation stage. Getting the QA and production teams onboard right from the beginning is highly advantageous for achieving the results you want.
Ask for a virtual tour of the foundry. Look for cleanliness, organization, safe working conditions, productivity, etc.
When applicable, arrange for a physical tour of the foundry. This will allow you to meet the production team in a timely fashion.
Review the quotation and don't be afraid to ask questions. Not all parts fit all foundries. A good foundry will explain their process to you, and if your part doesn't fit, they should be able to suggest a foundry that may be better equipped to help you.
Issue the purchase order, and review the order acknowledgement that the foundry sends back. Ensuring that the foundry's invoice will eventually match your PO will make paying the bill more efficient.
Contact us today for help with your casting needs and re-shoring questions.