on

October 17, 2009

An oil sand customer from Ft McMurray had a Cyclofeeder liner that required new wear liners.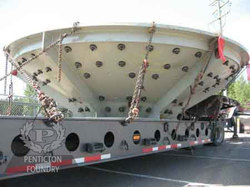 They wanted a turnkey operation, they wanted the vessel completely lined and ready to install in their hydrotransport line for pumping oil sands.
The vessels were 16' in diameter and had to be lined with over 80,000 pounds of castings.
The quality requirements were exceptionally stringent. The castings required ultrasonic inspection, liquid penetrant inspection, dimensional inspection, hardness, and chemistry. In addition the chrome iron castings had to meet demanding retained austenite requirements and pass the G65 wear test.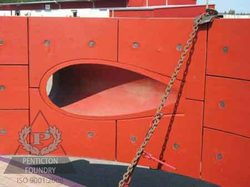 The project was a complete success and came in on budget and under the originally quoted time frame.