on

January 11, 2023

A commitment to innovation, also requires a similar level of commitment to continuous improvement. Each year we reflect on what we have accomplished, and what we still need to do to meet and exceed customer expectations. This approach has led to several success stories in various markets for Penticton Foundry, both in BC itself, and throughout North America.

Indeed, the success of our last 3 years was fostered, in part, through the accomplishment of several key milestones – milestones we'd like to share with you.
2022/2023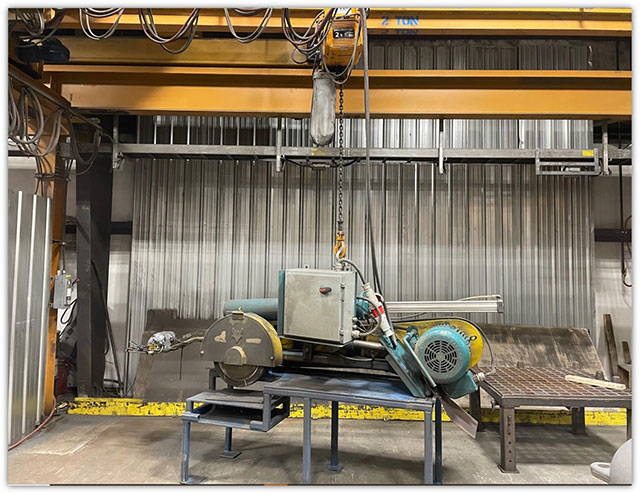 Goal: Reduce lead times in the finishing department
Installed another swing grinder in a newly designed grinding booth
Goal: Improve the compressed air system to reduce costs due to leaking air (cost savings passed on to customers)
Installed a new air storage tank and an air-loop system
Goal: Ensure the melt deck doesn't have to shut down due to a malfunctioning spectrometer
Installed a spare spectrometer, and use both spectrometers every day to ensure they are both working
Goal: Improve flexibility on automated moulding centre, allowing us to run larger moulds for our customers
Installed a new mould manipulator with an increased capacity
2021/2022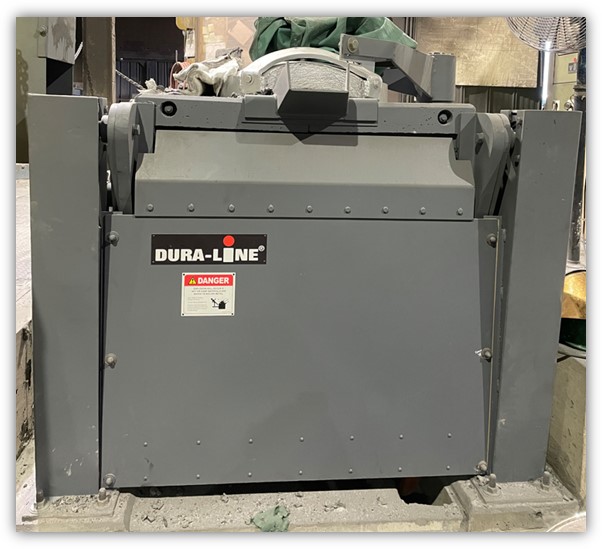 Goal: Ensure core making sand is more consistent in temperature to improve core (and thus casting) quality
Installed a sand heater onto the core-making sand mixer
Goal: Build one-off patterns for customers that need prototypes, or very low run-quantities
Installed a 3-axis CNC router
Goal: Pour specialty alloys to satisfy customer demand
Installed a 1,000 lb furnace to pour specialty alloys
Goal: Make another improvement to the health and safety of grinding employees
Installed a dedicated air compressor for fresh-air-supply to their helmets. This dedicated compressor is a new piece of equipment that will ensure the employees get the cleanest air at the correct volume and pressure
2020/2021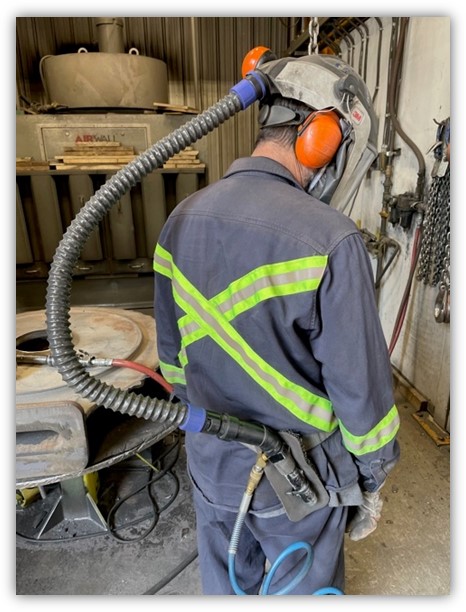 Goal: Pour more large castings to satisfy customer demand
Added another pouring pit - built to facilitate larger moulds
Goal: Improve health and safety for grinding employees
Installed fresh-air system so that each grinding employee has fresh air supplied to their helmets.
Goal: Improve casting-measuring ability
Goal: Reduce electrical demand, saving electricity and money, passing the savings on to our customers and reducing our carbon footprint
Installed a capacitor bank to lower electrical demand
We always say that our people are the core of our success, and these milestones couldn't be achieved without their unwavering focus and drive at every level of the organization. From our grinders to our pattern makers, from our sales reps to our production team, each member of Penticton Foundry invests in our success. Thank you for showing commitment every day.
To discuss your casting needs please Contact Us.
To see some of our products, check out our Gallery.
To learn more about chrome white iron, check out our chrome white iron webpage.