on

January 10, 2017

High Chromium White Irons, ASTM A532 are considered not weldable. The structure of high chrome white iron is made up of martensite, with carbides that are formed during solidification (via precipitation from the liquid metal while a eutectic reaction is taking place).

The combination of martensite and carbides leaves behind a structure that is sensitive to heat cracking. This leads to cracks that form under the weld metal, unless the casting is preheated to an extremely high temperature that is not commercially viable, especially if a repair is attempted in the field.

Due to the discontinuities that result under the weldment, repair welds and fabrication welds are not possible. Any attempt to weld-repair will only exacerbate the original non-conformance and the weldment would be considered cosmetic only. The other consideration is that any commercially available filler metal would not have similar wear properties to the parent casting.
Alternatives to Welding Chrome White Iron ASTM A532
Alternative 1: Weldable Inserts
A nut cover sleeve casting that had to be welded to a lower assembly was redesigned in a recent application. Weldable steel inserts were cast in to facilitate field welding during the installation of the casting.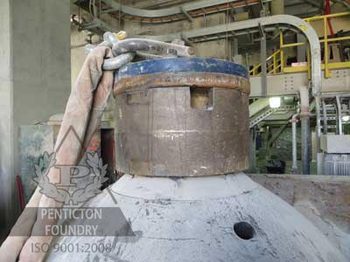 In this example the welding was done on the same side as the wear face. In other applications it is possible to cast in weldable pucks which can be plug welded to the steel insert on the fit face.
Case Study: Read "High Chrome White Iron Nut Sleeve Outlasts Alloy Steel 6 Times" to learn about how high chrome white iron offers superior abrasion resistance.
Alternative 2: Helicoil Inserts
Cast in threads to accept Helicoil thread inserts.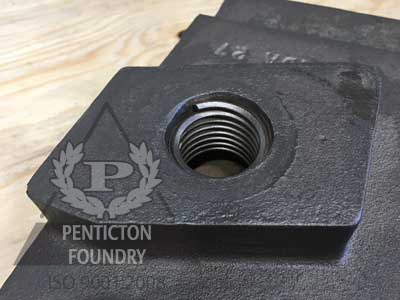 Alternative 3: Bolting
A variety of different bolting methods, flat head cap screws, cap screws, Lister type oval head bolts, 30 degree forged bolt heads can be used. Chrome white iron can also be cast onto the head of the bolt for added protection.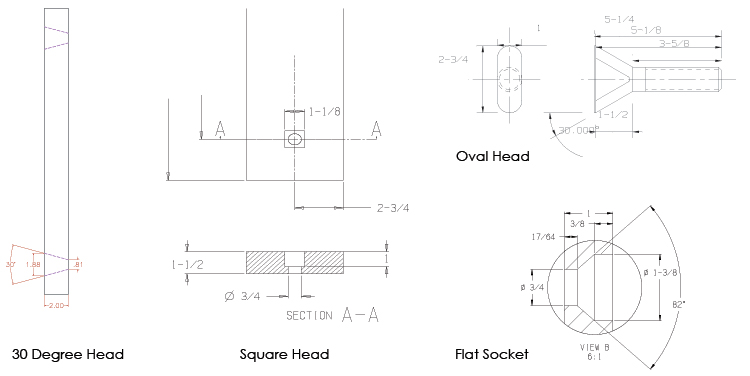 Alternative 4: Epoxy

In some piping applications where the fit up is quite tight high strength epoxies in the annulus between the casting and the pipe can be used.
Alternative 5: More on Bolting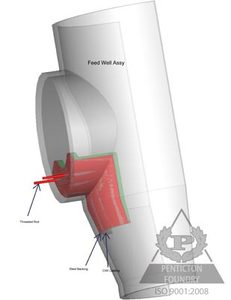 It is possible to line a vessel with Nelson studs and then make castings that will fit over the studs and get bolted to the vessel.
In this example the chrome white iron is cast onto a steel backing. The bimetallic assembly is then bolted into avessel. Threaded rods placed on the back of the assembly enable the part to be bolted in. The same process can be used to provide a steel perimeter on a chrome white iron liner, allowing it to be welded in place.

Read "Understanding Chrome White Iron" for more information about chrome white iron's wear resistance.